The Unlikely Professional Who Helped Heal Childhood Trauma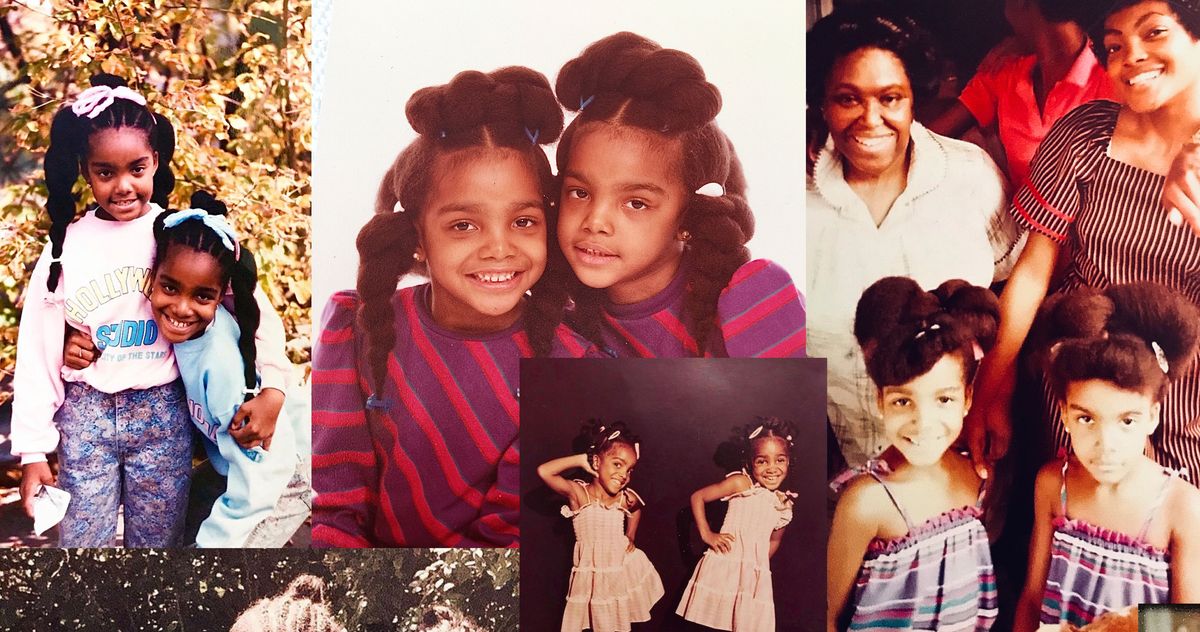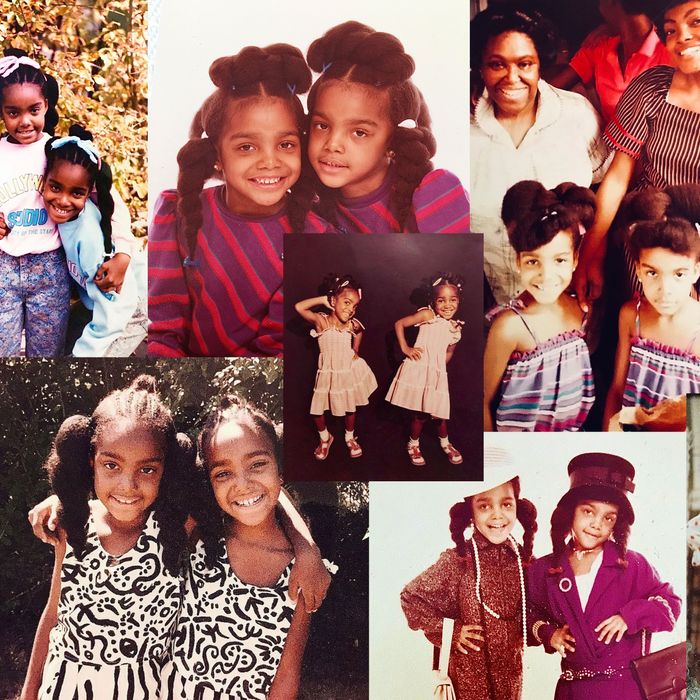 Photo: Courtesy of the Subjects.
Identical twin sisters TK and Cipriana Quann are recognizable by their voluminous hair and arresting wardrobes. The 34-year-old models from Baltimore have been on best-dressed lists published by Vogue, Elle, and Harper's Bazaar, and in campaigns for Valentino and Giorgio Armani. 
But if you look back at photos from early in their time before the camera, you'll notice something different. They rarely smiled.
"When we started to become involved in fashion and working together in the industry, in most of our modeling photos, we barely show any teeth," says TK. "I remember we did a Gap campaign and they requested a big grand smile, all your teeth showing. I did it, but I was really uncomfortable."
Recently, the two have started to open up about their past — which included physical and mental childhood abuse — sharing stories on social media as they seek to process and heal from it. For the first time, they are talking about how they healed.
A journey of repairing the damage of their past took them to an unlikely professional: a dentist, Dr. Stephanie Dumanian, whom they could connect with.
"It was the first time in my life I had ever experienced meeting a doctor who didn't judge, who listened and had compassion," adds TK.
The Quann sisters and Dr. Dumanian talked to the Cut about childhood trauma, undergoing extensive dental work to address years of avoiding dental care as adults, and the power of health.
So why is it that you barely showed your teeth in photos?
Cipriana: I had some fractures that were due to the abuse I experienced when I was younger that I just never took care of. I also had a huge, huge sugar addiction that I picked up in my early teens, probably younger, because it was something that in the moment made me feel good and was a way to help deal with the trauma. That was extremely detrimental to my teeth.
What can you share about the abuse you survived?
TK: Our abuser was very, very violent — physically and mentally — and most days it was physical. He didn't abuse us together, but I would see things. I saw him throw Cipriana down the stairs once.
Cipriana: And it was psychological as well. He would take a gun, put a bullet in, and pull the trigger.
TK: As a kid, I actually didn't think that we would make it to be grown women. I was scared for my life. I tried to minimize the abuse as a child and a young adult.
Did you see a dentist while you were growing up? 
Cipriana: We actually went to the dentist a lot when we were younger, but that diminished severely as we became teenagers. I think getting my braces off at 14 or 15 was the last time I had dental care until I had to get a tooth pulled in my 20s.
TK: Our abuser was so paranoid and so distrustful of doctors, dentists, lawyers. It just seemed like it carried onto us as adults and I didn't even realize it. We were ashamed of our neglect and didn't want to divulge that to anyone, to the point where when we did need help, that shame would take priority over our health.
When did that link between the abuse and the neglect of your dental health become more clear?  
TK About five years ago we started considering doing something more serious with our dental health and that's when we started to have these in depth conversations about the abuse that we experienced as children.
Cipriana: It was the first time TK and I actually sat down and talked about it.
We had shared the abuse with our mom when we were 18, but we didn't go into detail. She was devastated. Our mother was amazing, but she was the breadwinner and wasn't home much. We saw her on the weekends, late at night when she would give us a kiss and say our prayers with us, and then in the morning when she would dress us for school.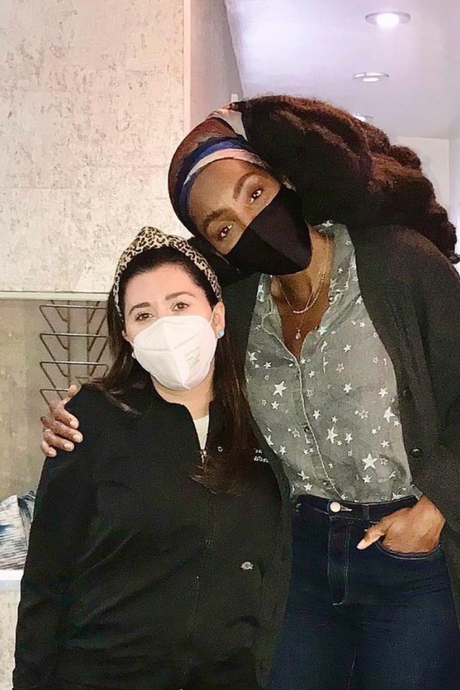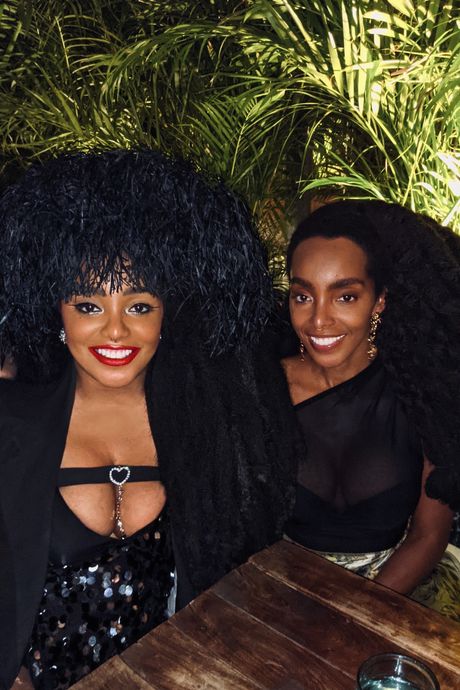 And only recently, in 2020, a friend of yours recommended reaching out to Dr. Dumanian. Tell me about your decision to take care of your health. 
Cipriana: It was a big step for us because it meant revealing the history of our dental issues. I was hesitant because I was still embarrassed, and still holding on to feelings of shame.
TK: I'd been to the dentist a while ago before I met Dr. Dumanian, and there was so much judgment. I didn't want to go through that. The questioning was like an interrogation.
Cipriana: The minute that we walked into Dr. Dumanian's office, there was no judgment. They were like, "Everything starts today. It doesn't matter what happened in the past, it starts today."
Dr. Dumanian: I found out around the age of 9 or 10 that I was congenitally missing a tooth and it was very traumatic. I had an incredible dentist who came up with a treatment plan for me. There was a two-year period while this was going on where I wasn't smiling at all, and I was incredibly self-conscious. But in photos of me since then, I'm always smiling.
What has this dental journey entailed thus far? 
TK: I had to go to the oral surgeon to get two teeth pulled, and I had to get two bone grafts. And then once those healed, about three months later, I went back to get the other two implants. And this is just all for the upper part of my dental work. I still need to get the lower part of my dental work done.
Cipriana: We both had gum surgery as well; lasering of the gum to move it up further so it exposes more of your teeth and gives you less of a gummy smile.
Dr. Dumanian: Discussing their history was a really emotional process for them, but we got to the root of what would give them the confidence they needed to move forward. They wanted healthy smiles, but certain aesthetics as well. We restored some missing teeth, we widened their smiles, and we corrected different gingival irregularities to create more harmonious uniform smiles. It involved us working with some other specialists.
I know you still have some work to get done, but you've been able to see what the end results will be with prosthetics. How did you react?  
TK: When Dr. Dumanian held up the mirror, I cried. Having a smile transforms you.
Cipriana: I felt like I was releasing a part of me that I was still holding onto subconsciously.
TK: It was liberating. It felt like freedom.